New Jersey Devils in Newark
New Jersey Devils Begin New Era
It has been a summer of transition for the New Jersey Devils. After 28 years and three Stanley Cup Championships under Hall of Fame general manager Lou Lamoriello, the Devils – the only professional sports team with "New Jersey" in its name – are embarking on their first season since 1987 with a new leadership group.
Led by general manager Ray Shero, who was introduced May 4th, and head coach John Hynes, who was hired by Shero on June 2nd, the Devils have unveiled a new team identity focused on being fast, supportive and always on the attack, while honoring the legacy the franchise has established.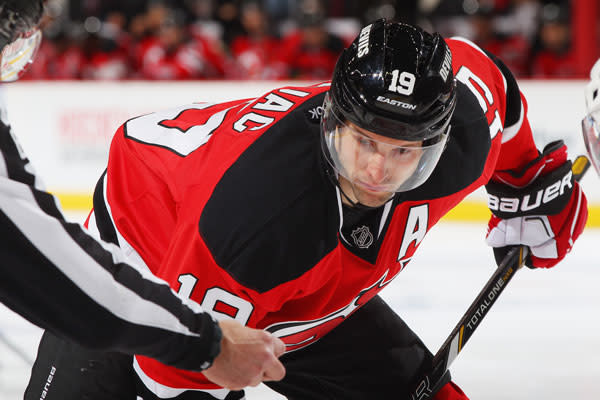 "We want to build the team back to a playoff team and once we get there, stay there, and compete for a Stanley Cup again," Shero stated when he was handed the reigns to the team. Beginning in 1995 under Coach Jacques Lemaire, the New Jersey Devils won three Stanley Cups using a punishing style of defensive play, which became known as the trap. This season's new approach will be a change for players and fans alike.
"When I talk about fast, I don't mean skating around the ice fast," Shero said. "That's part of it, but fast hockey is practice fast, think fast, execute fast, move the puck quickly. That's fast hockey,"
"The word 'attacking' doesn't just mean scoring goals," Coach Hynes told Yahoo! Sports this summer. "It means defensively, you're quick. You're eliminating time and space. When you have an attack mentality, it is about going to the other team's net and pressuring them."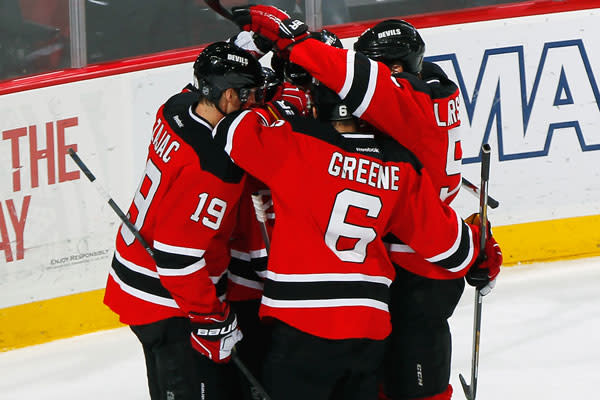 The new team identity, along with the need to address scoring, was set in motion June 26th when the Devils selected Pavel Zacha, an 18-year-old forward from the Sarnia Sting of the Ontario Hockey League, with the 6th overall pick in the 2015 NHL Entry Draft. Zacha has the potential to be an exciting part of the Devils future, regardless of whether or not he makes this season's roster.
The Devils also made a number of moves outside of draft selections, including signing free agent John Moore and trading for Anaheim Ducks forward and Montvale, NJ native Kyle Palmieri. Moore brings added depth to the Devils' defensive corps, which is already considered the team's greatest strength. Palmieri, one of a handful of NHL players to have grown up in the Garden State, is looking forward to returning to New Jersey, this time wearing a Devils sweater.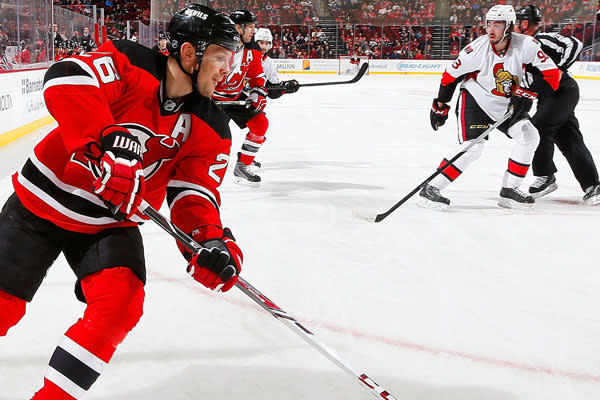 "I played with the Devils' youth program [at South Mountain Arena in West Orange], so when the Devils used to have their practices there, I grew up watching their practices," said Palmieri. "It's something I'm incredibly excited about and I can't wait to get the season started."
The Devils kick-off their new look and the new season on October 9 at Prudential Center. For tickets and additional information about the Devils visit NewJerseyDevils.com. 
---
Gordy Stillman, New Jersey Devils
Photo Credit: Getty Images