New Jersey Symphony Orchestra
Named "a vital, artistically significant musical organization" by The Wall Street Journal, the New Jersey Symphony Orchestra embodies that vitality, bringing critically acclaimed performances to its home at NJPAC.
Under the bold leadership of Music Director Xian Zhang, the NJSO presents classical, pops and family programs, as well as outdoor summer concerts and special events. Hearing live music is an exhilarating, memorable experience, but you may have questions on your first visit. There's no need to be anxious—just relax and enjoy the experience!
NJSO UPCOMING SCHEDULE 
Sept. 23rd @ 8 PM & Sept. 25th @ 3PM
Opening Weekend | Sarah Chang 
Teddy Abrams: Conductor
Sarah Chang: Violin 
Oct. 6th @ 1:30 PM
Grieg Piano Concerto | Stewart Goodyear
2016–17 Season
Gemma New: Conductor
Stewart Goodyear: Piano 
Oct. 27th @ 1:30 PM
Xian Zhang Debuts as Music Director
Xian Zhang: Conductor 
Simon Trpceski: Piano
Nov. 5th @ 7:30 PM & Nov. 6th @ 3 PM
Zhang Conducts Beethoven & Haydn 
Xian Zhang: Conductor
Pedja Muzijevic: Piano
Eric Wyrick: Violin
Jonathan Spitz: Cello
Nov. 12th @ 8 PM
Michael Cavanaugh | NJSO
Greatest Hits of Elton John & More
Michael Cavanaugh: vocalist & keyboard 
Thomas Wilkins: Conductor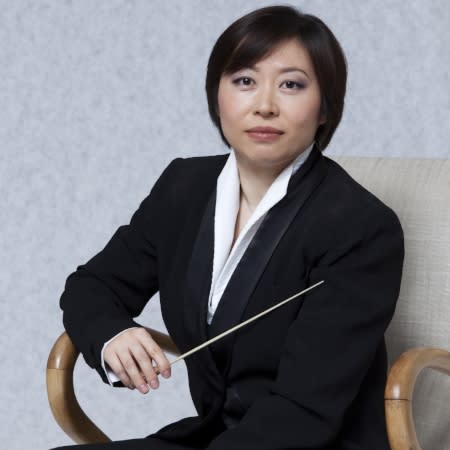 Mar. 23rd @ 1:30 PM & Mar. 25th @ 8 PM
Zhang Conducts Beethoven's Seventh
Xian Zhang: Conductor
Lukas Vondracek: Piano 
Garth Greenup: Trumpet

Apr. 7th @ 8 PM & Apr. 9th @ 3 PM
Ravel's Bolero
Xian Zhang: Conductor
Derek Fenstermacher: Tuba 
Ying Li & Zitong Wang: Piano
Apr. 22nd @ 8 PM
Ella & Louis
Byron Stripling: Trumpet
Marva Hicks: Vocalist
Michael Butterman: Conductor
Apr. 29th @ 8 PM & Apr. 30th @ 3 PM
Dvorak's Cheerful Eighth Symphony 
David Danzmayr: Conductor
Stefan Jackiw: Violin 
May 11th @ 1:30 PM
Schubert's "Great" Symphony
Xian Zhang: Conductor
Jennifer Koh: Violin
Jun. 3rd @ 8 PM
Warner Bros. Presents
Bugs Bunny at The Symphony
George Daugherty: Conductor
George Daugherty & David Ka Lik Wong: Creators 
Jun. 8th @ 1:30 PM, Jun. 9th @ 8 PM, Jun. 11th @ 3 PM
Season Finale with Zhang & Bronfman
Xian Zhang: Conductor
Yefim Bronfman: Piano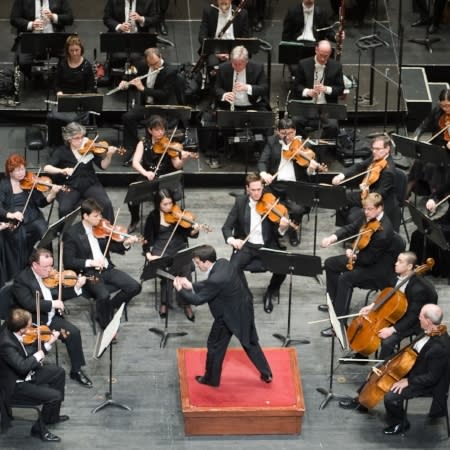 Nov. 26th @ 2 PM & 3:30 PM
Pirates on The High Seas
Jeffrey Grogan: Conductor
Nov 26th @ 8 PM
Thanksgiving Feast | Mozart & Schumann
Hans Graf: Conductor
Inon Barnatan: Piano 
Dec.18th @ 3 PM
Handel's Messiah
George Manahan: Conductor
Patricia Schuman: Soprano | Mary Phillips: Mezzo-Soprano
Ryan Macpherson: Tenor | David Pittsinger: Bass-Baritone
Montclair State University Singers | Heather J. Buchanan: Director
Jan 7th @ 8 PM
Raiders of The Lost Ark | NJSO
Constantine Kitsopoulos: Conductor
Jan. 13th @ 8 PM
Winter Festival | Zukerman Plays Tchaikovsky
Pinchas Zukerman: Conductor & Violin Soloist
Jan. 21st @ 8 PM
Winter Festival: Zukerman & Beethoven's Violin Concerto 
Christian Vasquez: Conductor
Pinchas Zukerman: Violin
Jan. 29th @ 3 PM
Winter Festival: Zukerman Performs Bach
Pinchas Zukerman: Conductor & Violin Soloist 

Feb. 11th @ 2 PM & 3:30 PM
Peter & The Wolf
Gemma New: Conductor
Feb. 11th @ 8 PM
Dancing & Romancing
Joan Hess: Vocalist & Dancer
Kirby Ward: Vocalist & Dancer
Gemma New: Conductor
Feb. 24th @ 8 PM
Rachmaninoff's Second Piano Concerto
Xian Zhang: Conductor
Kirill Gerstein: Piano