AC
Pack your dancing shoes, mini coolers and beach towels because we have a fun weekend excursion for you. With rich history and long storyline, Atlantic City has been welcoming visitors since the 30s!
Beaches & Boardwalk
Sun, sand, towering resort hotels, the bustling Boardwalk, the awe-inspiring Atlantic – this is one beach party you don't want to miss. The Atlantic City, New Jersey beaches are famous, and rightly so. Everything you could possibly want is right here within walking distance, from shops to five-star restaurants to casinos, attractions and great shows – all benefits of being one of the few American beaches with boardwalks. What better way to cap a day of shopping, shows and gourmet dining than a pleasant sunset walk on the shore? And should you want to venture into the waves, you can surf, fish, parasail or embark on a relaxing cruise.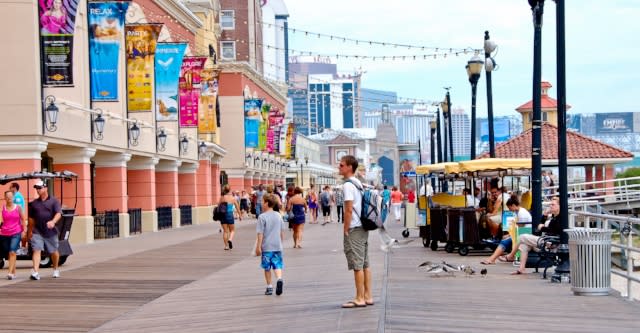 Shopping
Atlantic City, New Jersey shopping offers it all – from high-end retail options, discounted brand-name fashions and accessories at a favorite factory outlet mall and everything in between. Best of all, Atlantic City offers shoppers tax-free shopping on clothing and shoes. On the world-famous Atlantic City Boardwalk, you'll find AC staples like salt-water taffy or delicious fudge, souvenir stores and specialty shops.
Attractions
Tourist attractions in the Atlantic City area range from Absecon Lighthouse, the tallest lighthouse in New Jersey, to Lucy the Elephant to the iconic Atlantic City Boardwalk. Embark on a deep sea fishing excursion, go outlet mall shopping, and visit art centers and wind farms. Find fun things to do and fascinating places to visit in Atlantic City, the entertainment capital of the Jersey Shore.
Casinos
It may come as no surprise that one of Atlantic City's greatest draws is its casinos. Atlantic City gaming action comes in virtually every variety. Take a seat at a high-stakes poker table or play the penny slots if that's your thing – there's something fun for everyone in our casinos.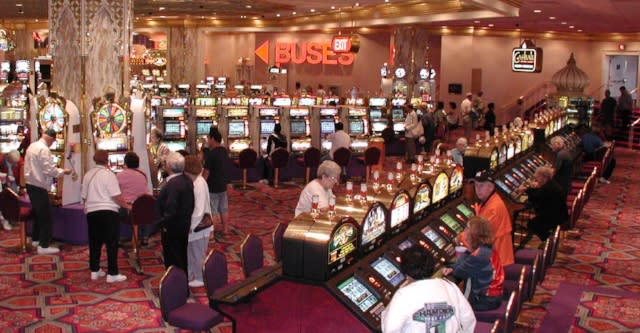 Dining
Budget buffets, delicious down-home diners, five-star restaurants featuring famous chefs – it's all on the menu here in Atlantic City. Our countless restaurants offer new takes on classic dishes, your favorite comfort and international flavors you may have never tried before.
Arts & Culture
It's hard not to be inspired by Atlantic City's vibrant colors, bustling activity and natural beauty. The proof is in the city's art galleries, museums and cultural events. Browse indoor fine art galleries such as the Atlantic City Art Center or venture outside to one of Atlantic City's popular art parks – created by both local and world-renowned artists.
Nightlife
The night brings endless possibilities in Atlantic City. Dazzling lights, DJs, dancing, drinks are on the agenda all night, every night. The best clubs in Atlantic City keep the party going from sundown to sunrise and each one offers a different atmosphere, so you can always find the experience you're looking for (or move from spot to spot throughout the night).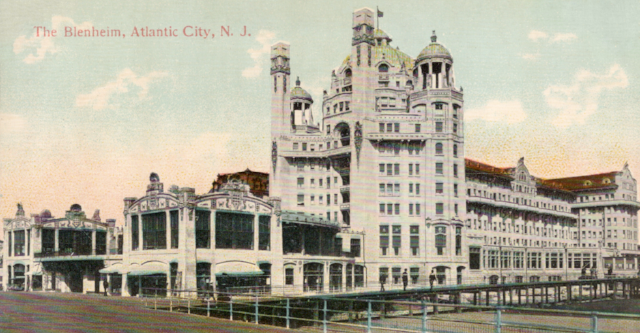 Approximate Mileage From
- Philadelphia: 55 miles
- New York: 132 miles
- Newark, NJ: 110 miles
- Washington, DC: 173 miles
- Baltimore: 168 miles
- Boston: 328 miles
- Pittsburgh: 354 miles
Transportation From/Form
- Newark/Car: 1 hour, 53 minutes
- Newark/Train: 3 Hours, 55 minutes 
- Newark/ Bus: 3 Hours, 59 minutes
- Newark/Plane: 41 minutes
---
Courtesy of AC/DO, the following information will provide you with all of the happenings in AC. For official listings for Shopping, Casinos, Attractions, Dining, Arts & Culture, Nightlife, etc. Please visit Atlantic City's official website.