Top 8 Things to Do with Kids in Newark
Looking for an engaging experience for the whole family this summer? Look no further! No matter which neighborhood you choose to explore, New Jersey's largest city offers attractions for curious and creative kids of all ages. There's so much more to do than simply finding the nearest playground.
Here are some of the best places to explore for family-friendly fun in Newark.
Sharpe James/Kenneth A. Gibson Recreation & Aquatic Center - Also known as Ironbound Recreation Center, this impressive facility has a host of quality programming for kids during those hazy summer days. Youth can enjoy a dip in the pool, martial arts, boxing, arts and crafts, dance classes and so much more.
Cool CAT Newark - Do you have a Cultured Artsy Toddler? Check out Cool CAT Newark, a curated list of arts and cultural events created with a preschooler in mind. With partners like Newark Public Library, NJPAC, Newark Museum, and NJ Symphony, Cool CAT will keep your busy toddler entertained all summer. 
Arts and Crafts with Sizzy Art - Each Saturday at Military Park from 3-4 pm, enjoy free kid-friendly arts and crafts activities led by local artists, Sizzy Art. Enjoy the great outdoors while creating crafts and community conversations. Be sure to take a ride on the carousel after!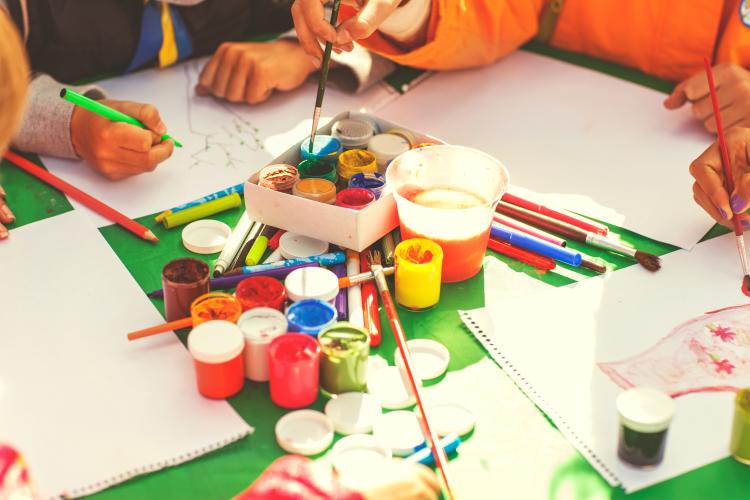 Kids Yoga - Kids bouncing off the walls and need a little zen? Bring your little ones to the yoga studio, I'm So Yoga Newark, on Saturdays at 11 am for Kids Yoga class. (Be sure to sign up online before class.) You'll be saying "Namaste" in no time.
Newark Museum - Remind your kids to reach for the stars at the Planetarium. Get messy with clay and paint or creative with blocks and computer tools in MakerSPACE. Explore the galleries filled with works of art and pieces of history. There's hardly a better place for little learners than the Newark Museum. 
Mulberry Commons - This brand new three-acre park in Downtown Newark across from the PruCenter is the perfect place for kids to run, jump and play on a warm summer day. Featuring plenty of outdoor seating, a large slide, a fountain, and play areas, it's the perfect place to bring the whole family.
Newark Riverfront Park - Known as Newark's urban oasis by the river, Riverfront Park is also known for hosting a ton of free events for youth all summer long. Enjoy kayaking, movie nights, theatre, dance events and play areas under the summer sun, stars, and moon.
Branch Brook Park Roller Skating Center - Grab the family and head to Branch Brook Park, which houses one of the largest skate facilities in the Tri-State area. It offers a rocking sound system, disco lighting, a fully stocked cafe, and an arcade.
Newark Print Shop - Bring your teens and young adults to Print Club at Newark Print Shop, a weekly drop-in open studio event where for just $10, you can create your own prints and merch. Artists of all levels are invited to create together in a family-friendly and inviting setting, every Wednesday from 6 to 10 pm.
Barcade - Want to get your little gamer out of the house? Go old school and head to Barcade for Family Weekend! During these special events, children can enjoy a kids' menu, a ton of cool arcade games, and fun with the whole family.
GRAMMY Museum Experience at Prudential Center - For a unique and inspiring experience, grab your kids and go to the GRAMMY Museum Experience, an interactive museum devoted to the history and winners of the GRAMMY Awards. The whole family can sing, play instruments, listen to music and dance while learning about some of the greatest entertainers of all time.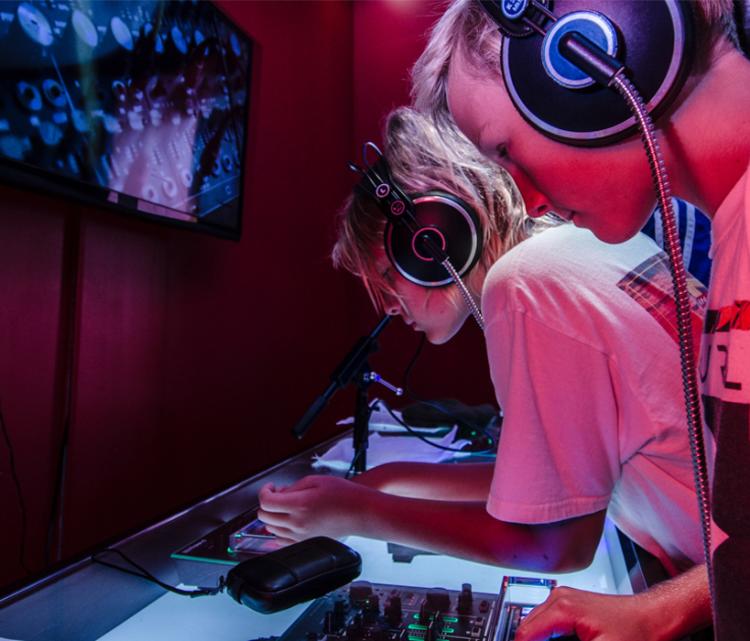 Looking for a place to eat after? Check out these kid-friendly establishments!